Range Rover is both a luxury subbrand of Land Rover and a specific model at the top of the Range Rover lineup. Throughout its four generations, the Range Rover model has always aimed to be among the most luxurious and posh SUVs on the market. Despite this, it's also traded on Land Rover's iconic off-road abilities.
2013 - Present Land Rover Range Rover (L405 4th Generation)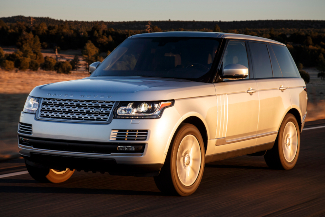 The current generation came out in 2012 as a full-sized luxury SUV and is regarded as one of the premier luxury SUVs on the market. It is available as a five-door SUV or three-door SUV for the SV Coupe trim. The transmission is an eight-speed automatic with four-wheel drive and a two-speed transfer case offering high and low range.
Perhaps the most significant update over the previous Range Rover is this version's all-aluminum unibody construction. This was a unique concept for an SUV at the time and it reduced the Range Rover's weight by over 900 pounds from the previous model.
The new V8 engine is 5.0 liters and comes in two versions. The high-end supercharged version makes 503 horsepower while the regular version makes 370 horsepower.
This Range Rover also features a new air suspension that offers various modes, such as off-road, on-road, extended height and access. The Range Rover's unique Terrain Response System also gives drivers a range of options for traversing a variety of terrain, including rock crawl, snow, mud, sand, gravel and grass. The system reconfigures the vehicle's various four-wheel-drive, traction control and throttle input settings depending on the selection and the terrain.
Safety features on the new Range Rover include controlled acceleration and hill start assist for off-road and brake control, dynamic stability control and rear, driver and passenger airbags.
2003 - 2012 Land Rover Range Rover (L322 3rd Generation)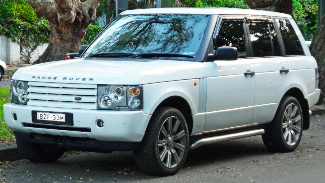 The third generation was redesigned from the ground up and it largely took cues from BMW design standards, specifically the BMW 7 Series (BMW owned Land Rover at the beginning of this generation's lifespan but later sold it to Tata).
Because of its BMW ownership, this generation Range Rover started with a BMW V8, but in 2006 it was replaced with the Jaguar Land Rover 4.4-liter or 4.2-liter V8 that made 300 and 400 horsepower respectively.
At this point, only an automatic transmission was available across models. 2010 saw yet another facelift that also added more power and extra equipment options. U.S.-spec Range Rovers included options such as tri-zone climate control, leather-wrapped steering wheel, 12-way power driver's seat, 10-way power front passenger seat, power sunroof, six-disc CD changer, navigation system and a universal garage door opener among other options.
The 2010 update saw a new multicamera system, a new grille, LED lights and 5.0 liter V8 engine options putting out 370 horsepower on lower-end versions and 503 horsepower for the more premium supercharged version.
For North America, a 20th Anniversary Edition was also released in this timeframe. Only 40 were made and they offered the supercharged engine and pearl white paint with a two-tone interior.
1996 - 2002 Land Rover Range Rover (P38 2nd Generation)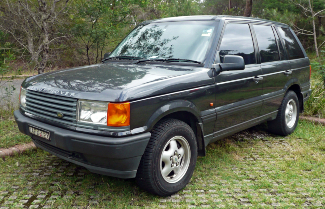 The second generation of Range Rover was introduced for the 1996 model year. It offered two V8s: a 4.0-liter that made 190 horsepower and a 4.6-liter that made 225. The 2002 Range Rover offered a four-speed automatic transmission with normal, sport and manual shift modes.
These models included front passenger and driver's side airbags as well as front side airbags. Other safety features included traction control, all-terrain ABS brakes, front crumple zones, child locks for the rear doors and windows, and front seat knee bolsters.
The interior was also upgraded with more luxury and convenience features. A new electronic air suspension was introduced in this generation, which allowed height adjustment determined automatically by speed. Adjustments included access, motorway, standard, off-road and extended off-road.
1988 - 1995 Land Rover Range Rover (Range Rover Classic 1st Generation)
The first generation of Range Rover is known as the Range Rover Classic among enthusiasts. It debuted in Europe in the 1970s but was not sold in America until the 1988 model year. At that point, the previously basic SUV had added luxury trappings, including leather seats and a V8 engine.
Just before release into the American market, the Range Rover redesigned the interior to feature walnut inlay, new door cards and a modern instrument cluster.
Another interior redesign for this generation came in 1994. This one included a soft-feel dashboard, new switches and instruments (these late models became known as the "soft dash" Range Rovers). These SUVs used coil springs from the beginning, which was different from the usual leaf springs of rival large SUVs at the time. Because it was heavy, the Range Rover also had four-wheel disc brakes for added stopping power.
Range Rovers entering the U.S. market had electronic fuel injection since that was an upgrade the brand made globally in 1986. The 1989 model year saw a 3.9-liter engine with 182 horsepower introduced, and in 1992 this was upgraded to a 4.2-liter engine that put out 200 horsepower. These models used an automatic transmission and permanent all-wheel-drive.